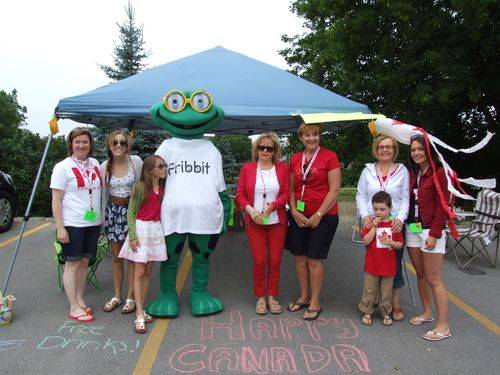 Fribbit from the Eye See Eye Learn program enjoyed another Canada Day in New Hamburg!
Our office had a tent in Scott Park and we handed out more than 275 free sunglasses to children age 12 and under. What a perfect way to educate the parents and children about the importance of UV protection.
Studies show that 80% of our lifetime exposure to Ultraviolet damage occurs by the time we are 18 years old! SPF your eyes!